This Prada tunic from Spring 07 is something I would never wear:
I would never even pick it off a rack just because it's so kitschy and screamingly Prada. It's a little ridiculous.
That being said, I think Ashley Olsen, in LA on Saturday, looks
awesome
in it.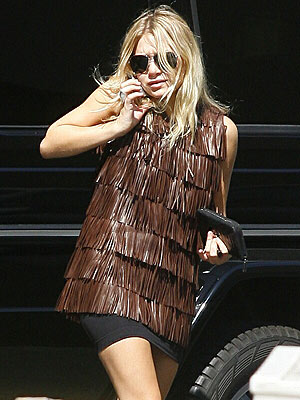 How can she look so cool wearing a fringed leather tunic? Ashley Olsen, share your secret!