Ok lovelies: this is an example of what not to do.
While I'm really impressed that Kylie Minogue managed to snatch this little number right from a runway show that's barely four days old, and while I applaud her choice to don something more original than say, a D&G corset dress, I still cringe a little bit when I see this picture: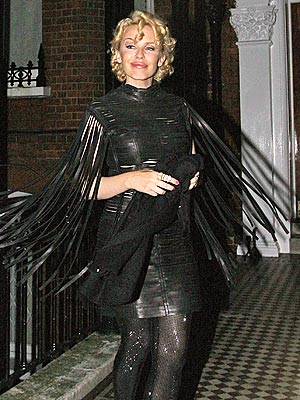 I don't know. Maybe I should just shut up and be grateful that she didn't try to sport the headgear as well:
Gareth Pugh, spring 2008.