I don't like Kate Moss.
There, I said it.
I think she's a mess. A decent model, sure, but
so
not worth all the time we spend enraptured in her dramatics.
Plus, she goes out like this: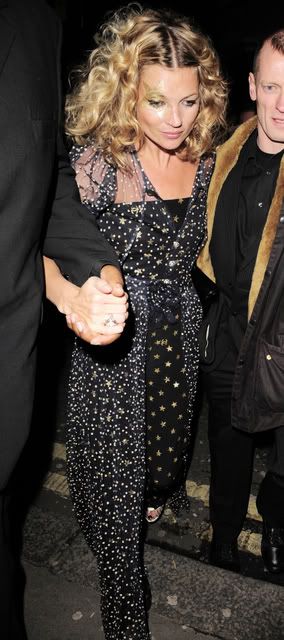 Yeah, it's a jumpsuit. A Chanel jumpsuit, but a jumpsuit nonetheless, and one spangled with cheesy gold stars. And don't even get me started on the Gene Simmons-esque eye makeup (it's a gold sparkly star around her eye -
I know
).
I'm pushing for her retirement. No more Topshop designing, no more
uninspiring covers
, no more coke scandals. We're done.
(P.S. My vote for the next hot model? I'm currently obsessed with
Snejana
.)