My pal Mr. Wade
said it first
:
Pat Fields, there will never be another Carrie Bradshaw
. Isla Fisher, filming the Fields-styled Confessions of a Shopaholic, just looks goofy: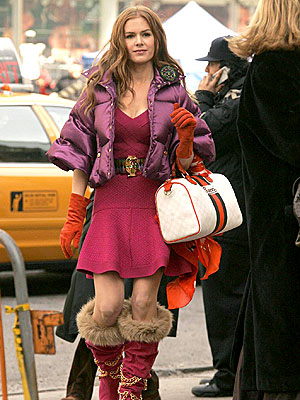 I'm sorry, Pat. I really do like you, and I think you're really talented. But I'm so tired of seeing these girls going for quirky-cool and just looking like a poor man's Carrie.